Revenge of the Lich King Classic should be here by the end of the year, and can't wait to revisit Northrend and relive some of my favorite encounters. Many in the community expect Paladins to be a popular class, while others expect the new Death Knight class to fill the servers. Anyway, plate armor will definitely be in demand.
But what if you want to play something else? There are many factors that players consider when choosing a class. What classes and specifications will the DPS meters dominate in? Wrath Classic? Let's dive in and find out – keep in mind, however, that we're only looking at raw output and don't consider the tools on offer, so if you're interested in more than pure DPS, keep in mind the classes' extensive capabilities .
Changes in Wrath Classic should make the DPS classes perform closer to the original Wrath of the Lich King
Wrath Classic will start with the specs in the state of the latest patch, patch 3.3.5, just like Burning Crusade Classic and WoW Classic launched with the specifications in their final patch status. It will also have #SomeChanges from the original, although we think the impact on DPS will be minimal.
The most important for analyzing potential DPS performance are the bosses' health pools, and Socialmakes some adjustments there:
One change we've decided to make is to increase the health and damage of monsters in Naxxramas.
Based on what we saw in Burning Crusade Classic and WoW Classic, if the developers didn't make this change, the bosses will die quickly and have shorter execution phases. This would have resulted in several classes performing worse in Wrath Classic than in the original game, but no more than Affliction Warlocks who get a huge increase in their DPS in the execution phase.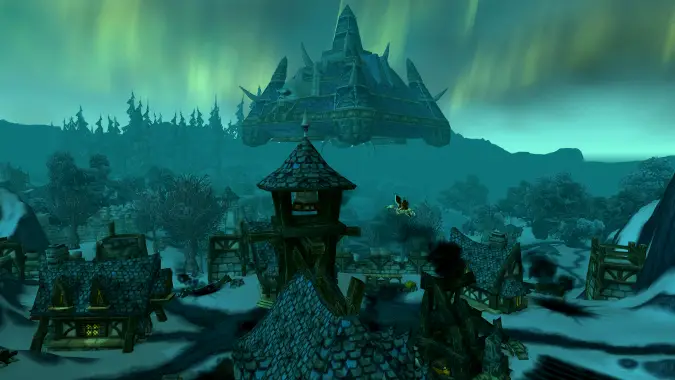 The Best DPS Lessons in Naxxramas (Phase 1)
The very best
murder villain
Frost Death Knight
Unholy Death Knight
Shaman improvement
Affliction Warlock
In Naxxramas, melee DPS that use magical schools like Frost or Nature to deal a lot of their damage will perform well. These classes don't require much armor penetration, which is quite scarce at first wrath acceleration. The Death Knights will stay ahead of the Rogues and Shamans in split-fighting, and Drain Soul will gain a 4X multiplier in the execution phase, which will see Affliction climb the charts late in the battle.
Quite good
Survival Hunter
Arcane Mage
Demonology Warlock
Fight against villain
wild druid
These five classes aren't the best, but they're still pretty good and easily beat the specs with notable weaknesses in this tier. Beast Mastery Hunters actually start off strong before the other classes make up, but it gives in quickly. Beast Mastery's raid buff, Ferocious Inspiration, is overridden by the Arcane Mages' superior Arcane Empowerment buff. Additionally, with the best DPS classes, Arcane Mages can linger on melee-unfriendly encounters. Retribution Paladin, Arms Warrior, Balance Druid, Shadow Priest, and Fury Warrior will shine on AOE and split, fight, but they can't produce numbers like the classes I've listed here about single-target encounters. Frost Mages and Subtlety Rogues struggle with the expansion and it starts in Naxxramas.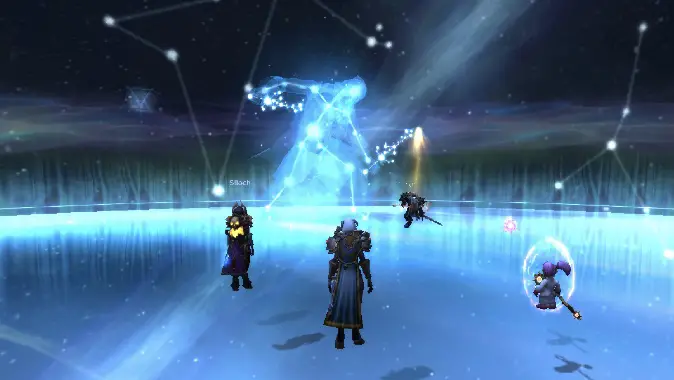 The Best DPS Lessons in Ulduar (Phase 2)
The very best
wild druid
Fight against villain
Affliction Warlock
Things will change as players gear up and head to Ulduar. Success in this raid comes down to how well your set bonus performs. Feral and Combat get the biggest boost from theirs, and both classes also benefit from more armor penetration.
Quite good
Frost Death Knight
Unholy Death Knight
Shaman improvement
Arcane Mage
fire wizard
Survival Hunter
Shooting Skill Hunter
Demonology Warlock
murder villain
While the two best performing outliers are outliers, many DPS specs perform well in Ulduar. Even for classes that didn't make this list, Ulduar has more AOE and rift battles like Freya and XT-002, among others: on those battles you'll see specs like Fury Warrior, Balance Druid, Retribution Paladin, and Shadow Priest perform at the same level as the specifications listed here.
But while everyone else is getting some nice new toys, the regular bonuses from Beast Mastery Hunters, Destruction Warlocks, and Arms Warrior aren't as good, so those specs are starting to lag. You won't see many Frost Mages or Subtlety Rogues either, as those classes have superior options (Combat, Arcane/Fire).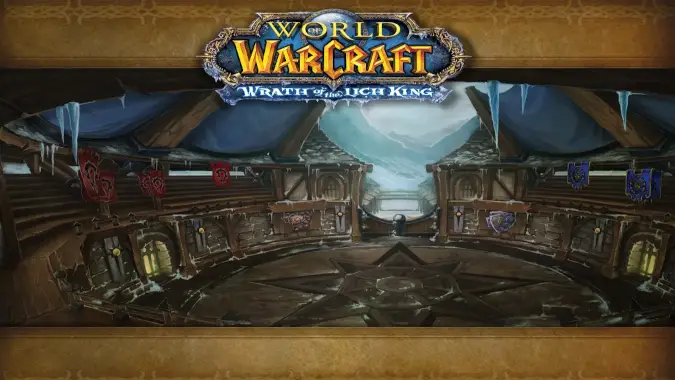 The best DPS classes in Trial of the Crusader (Stage 3)
The very best
Frost Death Knight
Unholy Death Knight
Shooting Skill Hunter
fire wizard
You'll probably find Death Knight a fixture in these "best" lists. They remain a dominant DPS class despite all the nerfs they received with patch 3.3.5. As in Ulduar, the Death Knight set bonuses are among the best in this tier and give the class a massive power spike. But at this point in the expansion, everyone has gotten better gear: sniper fighters finally have access to enough armor penetration, and fire mages have enough critique to excel above the other specs.
Quite good
Arcane Mage
Survival Hunter
Fight against villain
wild druid
Fury Warrior
Shaman improvement
As I mentioned, the quality of the tier set bonus plays a big part in how the specs perform, and we're seeing some classes with less powerful set bonuses disappear from the list. Elemental Shaman and all Warlock specs drop significantly from Ulduar to Trial of the Crusader. It's especially hard for Frost Mages, Subtlety Rogues, Beast Mastery Hunters, and Arms Warriors, as they can easily switch to a higher-performing specialization at the touch of a button – they'll need to get some new gear first.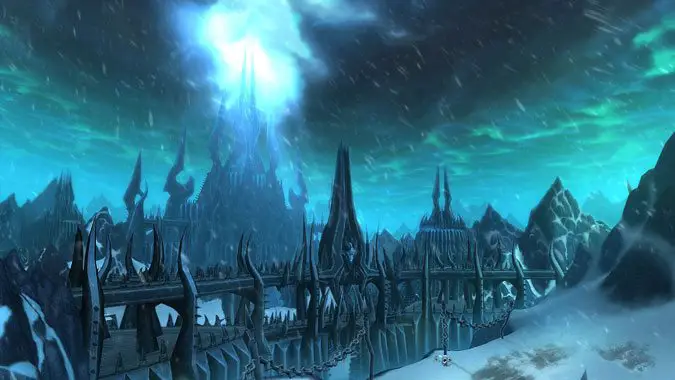 The Best DPS Lessons in Icecrown Citadel (Phase 4)
The very best
Fury Warrior
fire wizard
wild druid
Fight against villain
Affliction Warlock
It's a story as old as World of Warcraft† Fury Warriors are like a train: they get off to a slow start at the start of an expansion, but once they've adjusted at the end of the expansion, they become an unstoppable force. The power of armor penetration is fully on display in Icecrown. All of these specs – except the Mage – scale well with more AP, and players have now had a full expansion to collect it. Fire Mages keep pace with achieving enough Critical Strike Rating to keep their Hot Streak rolling.
Quite good
Frost Death Knight
Unholy Death Knight
Retaliation Paladin
Shooting Skill Hunter
The Death Knights must finally give up their spot at the top, and Retribution Paladin is no longer just a rifting all-star. Survival Hunter begins to sink into Icecrown to join Destruction Warlocks and Elemental Shaman. Beast Mastery Hunters and Arms Warriors continue to underperform – sorry BRK. Frost Mage and Subtlety Rogue struggle even more.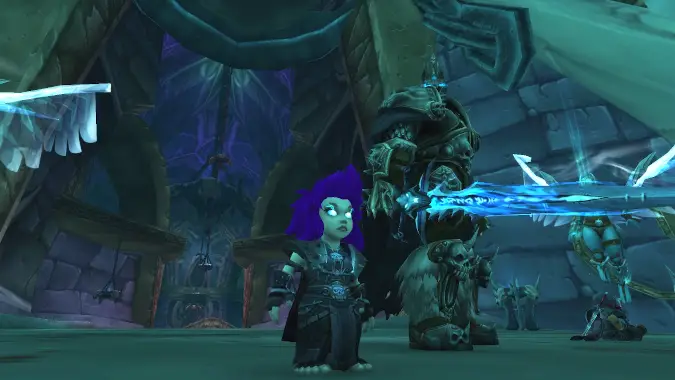 Which DPS class should you choose?
Set bonuses and scales are the two biggest contributors to a DPS class moving up or down in the rankings as you move from stage to stage wrath classic, although there will always be some variation from battle to battle and player to player. Some specs do better with split combat, others do better or worse with target switching and amount of movement needed. There is always pressure for players to choose a class with multiple DPS options to play the best performing specs for that class.
Top DPS Lessons Everywhere Wrath of the Lich King
Death Knight

Both Death Knight DPS specs remain strong throughout the expansion.

villain

Assassination starts off strong, but most Rogues have switched to Combat by Ulduar. If you like subtlety, wrath is not the expansion for you, as Subtlety Rogue is a consistently poor performer.

Druid

Feral Druids remain strong throughout the expansion, while Balance is just a good performer.

wizard

#SomeChanges should make you feel the nostalgia of Warlock power. As long as you can get your teeth into Trial of the Crusader, you'll be in great shape for the rest of the expansion. Most Warlocks will be Affliction, but some will be Demonology. All Destruction Warlocks are likely to play for the utility that provides the spec for certain Hard Mode encounters.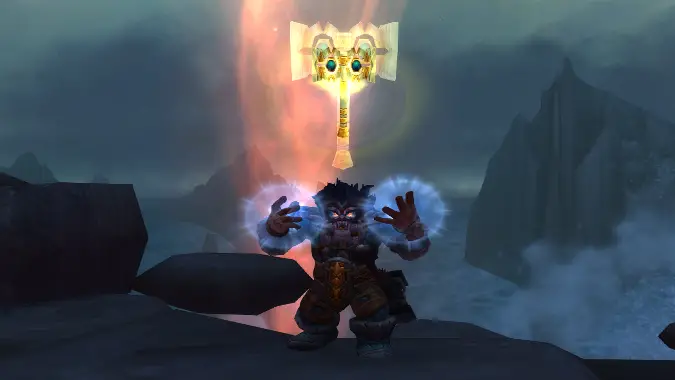 Solid DPS choices during Wrath of the Lich King
shaman

Enhancement starts out as one of the best DPS specs, but gets to the middle of the pack towards the end of the expansion.

Hunter

Hunters will likely start out as Beast Mastery when everyone has terrible gear before switching to Survival before the end of the Naxxramas. The rest of the expansion is a steady migration from Survival to Marksmanship as fighters gain more and more armor penetration. If you like Beast Mastery, wrath may not be the best extension for you.

magician

Mages move from Arcane in Naxxramas to Fire in the later raids. Like Beast Mastery Hunters and Subtlety Rogues, Frost Mages just aren't a good choice from a purely numerical standpoint.

warrior

Warriors will fight for Plate armor with all Paladins and Death Knights. But the most important question when you think of Warrior for: Wrath Classic is how patient you can be. Fury starts off slow, but by the end it turns into a wrecking ball. Arms is never competitive.

Paladin

Retribution Paladins, who also want plate armor, are usually cleavage and AOE stars. Retribution performs well in Icecrown, even on a single target, if you can be patient and persevere until late in the game.

Priest

Shadow Priests are in a similar position o Retribution Paladins as the Cleavage/AOE/Multi-DOT Star, but never really become competitive in single-target encounters.
Will these types of tier lists have a major impact on what you'll be playing in? Resentment of the Lich King classic? I find it hard to see myself as anything but a Paladin. Hunter is my second favorite class, but I prefer Beast Mastery over Marksmanship.
Special thanks to MetaGoblin and toy house for their videos that provided important information for this article.

#DPS #Specs #Outperform #Meters #Wrath #Lich #King #Classic