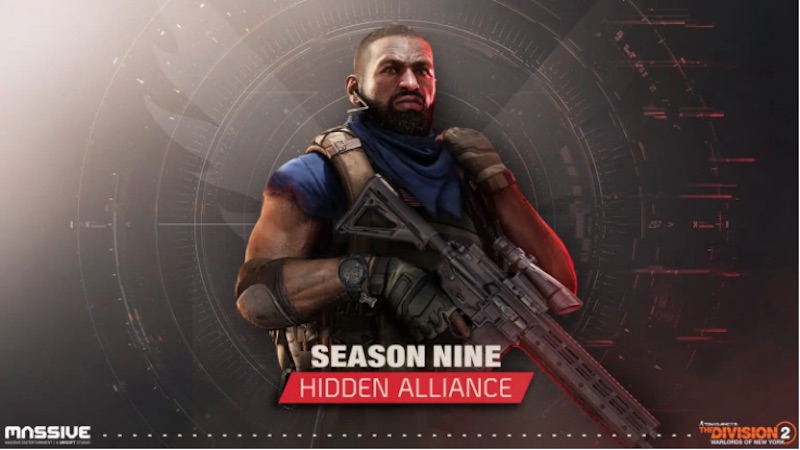 The Tom Clancy's The Division 2 Update 1.38 Patch Notes were unpacked by Ubisoft today, and this one is a bit of a champ, as it includes support for Season 9: Hidden Alliance. You can read more via the latest The Division 2 Patch Notes below.
Related Content – ​​Sony PS5 Complete Guide – Everything Explained on PlayStation 5 for New Users
---
Contents
new manhunt
New game mode
New progression system
1 new gear set
1 new brand set
4 new named items

Closer — Chest
The Setup — Backpack
Dare —LMG HK GR9
Kingbreaker – TKB-408 Assault Rifle

3 new exotics

Dreaded edict
catharsis
blue screen

Balancing Changes
countdown
Countdown is a new 8-player endgame mode for The Division 2. Two groups of four SHD agents are deployed to a power plant to avoid a lockdown. The agents race against time and must work together to secure the location and stabilize the power plant. Believing that their mission is complete, the agents prepare for extraction and are chased by heavily armed and technologically advanced enemies.
† Summary
Expertise
Expertise is a progression feature that allows you to increase the maximum performance of certain weapons, gear sets, skill variants, and more. This feature consists of two types of progression systems: the Expertise Level and the Proficiency Rank.
† Summary
New Manhunt Hidden Alliance
† roadmap
The Hidden Alliance manhunt focuses on a new gallery of high-profile enemies, but this time they're not villains. Instead, we'll see the evolution of the True Sons after Anton Ridgeway's death. A new charismatic leader joins the ranks of the "True Sons", and they move their operation across the country. Meanwhile, a new leader known as Captain Lewis will descend on Washington DC with a mission of his own.
† Summary
Gameplay Changes
Tasks for the new season
In "Hidden Alliance", the team sharpens the manhunt structure like a knife to provide an episodic story within The Division. Rather than exploring all of Washington's 12+ districts, the focus will shift to a much smaller area, giving us the ability to provide more contained, concentrated stories and avoid season-to-season recurrence.
Another way to tell the story
To give players a safe space to dive into our story, the collectibles from the main story are now delivered to the player by encountering Kelso in the base of operations when a manhunt target has been eliminated. This targeted delivery helps players avoid missing crucial story details.
Mission Acquisition
The Hidden Alliance also sees the premiere of a new kind of content. This system is our first iteration that provides much more flexibility and variety to our future content.
The manhunt lieutenants will each take over a main mission of the DC campaign. These mission takeovers will become more frequent in future sessions as we expand the capabilities of the system. For now, it gives us the opportunity to repopulate missions with the True Sons, who have taken over the location for their own purposes.
Exclusive Raid Gear Sets
Foundry Bulwark and Future Initiative Chestpiece and Backpack are now in the general loot pool. The Exotics remain exclusive to raids.
Shield changes
Adjustments to shield skill behavior

Shields now take significantly more damage in PvP.
Shields now irresistibly disorient their user when broken.

Excluded Shields from the In-Sync Talent

In-Sync and Perfectly In-Sync are no longer activated by shield abilities.
The text of these talents has been updated.

#Division #Update #Unleashes #Season #Hidden #Alliance #Content