Queen Elizabeth shows a subtle change in her classic look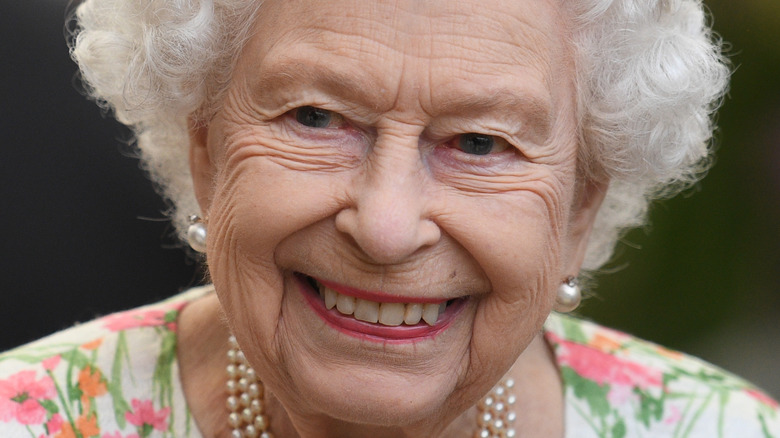 Wpa Pool/Getty Images
Queen Elizabeth is constantly in the public eye. However, June 2022 has proved particularly hectic for the Queen as she celebrated her Platinum Jubilee with a series of awards and events. The occasion marks 70 years that she has served the English public as Queen, which is a huge and unexpected milestone for the Queen, especially as it means she has now been on the throne longer than any other British royal in history (via NPR†
Being in the spotlight for seven decades is no small feat, but Queen Elizabeth somehow made it easy (via The New York Times† She has met some of the most famous people in the world, attended major and important events for most of her life, and bonded with audiences so strong that thousands traveled from all over the world to celebrate her latest achievement.
Over the years on the throne, the Queen's hair and overall style have remained relatively the same. However, after her many platinum anniversary events, Her Majesty has adopted a brand new hairstyle.
The queen showed off a shorter haircut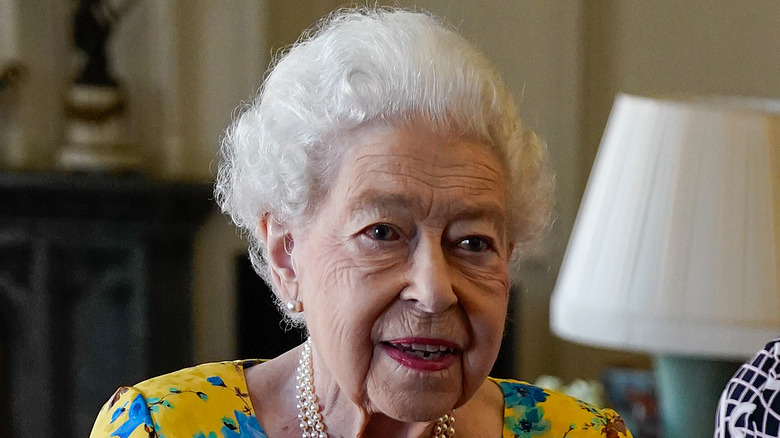 Pool/Getty Images
Although Queen Elizabeth has spent seven decades in front of the British public, witnessing a plethora of style trends that come and go, she has always maintained a timeless and classic look (via Vogue UK† She always looks incredibly good – her hair is styled perfectly and her stylish outfits match her frame perfectly. This defines the monarch's signature look that we all associate with her.
However, after her platinum anniversary celebrations, Queen Elizabeth changed her appearance slightly. When she received the governor of New South Wales at Windsor Castle on June 22, she was photographed with a noticeably shorter haircut. For most celebrities, a light haircut wouldn't make the headlines, but for the Queen, it's a big deal!
This isn't the first time the Queen's hair has been talked about publicly. Her closest aid, Angela Kelly, recently detailed the process of maintaining the Queen's hair during the COVID-19 pandemic in her book "The Other Side Of The Coin: The Queen, the Dresser and the Wardrobe".
"Starting in March 2020, I've washed, styled and styled The Queen's hair every week, and even trimmed it as needed. My team called it Kelly's Salon," Kelly wrote in an updated version of the book (via Marie Claire† She also discussed how nervous she felt about cutting England's foremost woman's hair, writing: "During the first two weeks I was shaking. I'd only had her hair done once or twice before aboard the Royal Yacht. Britannia. The Queen was so nice that she advised me on the very specific way to cast the scrolls."
#Queen #Elizabeth #Displays #Subtle #Change #Classic