Patrick Warburton On Chris Evans Taking On The Role Of Buzz Lightyear – Exclusive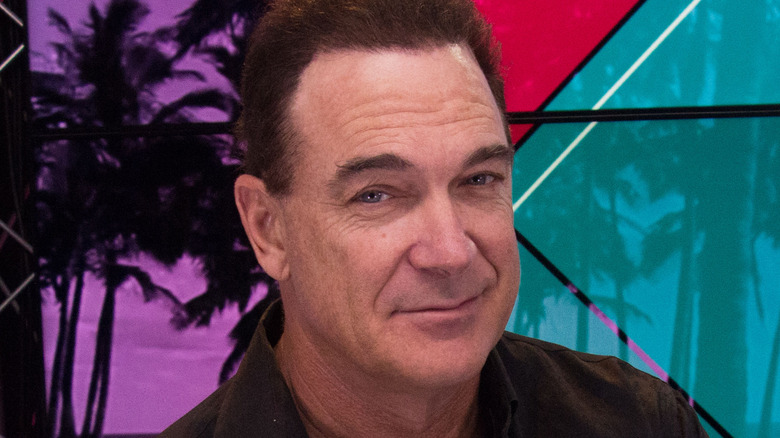 Young Hollywood/Getty Images
Patrick Warburton is known for his distinctive voice as well as for his prestigious pedigree of screen credits, a list of TV shows like "Less Than Perfect," "Rules of Engagement," and Netflix's "A Series of Unfortunate Events" (2017-2019), just to highlight a few. Of course, to fans of "Seinfeld", Warburton will forever be known as David Puddy, face painting, Christian rock-loving boyfriend or boyfriend of Elaine Benes (Julia Louis-Dreyfus) on "Seinfeld."
There is also his extensive work as a voice actor, which has included roles such as Joe Swanson on "Family man," Brock Samson on "The Venture Bros." and Buzz Lightyear, who provides the voice of the "Toy Story" astronaut in several small-screen projects (taking over from Tim Allen, who has voiced the character in the "Toy Story" feature films. During an exclusive interview detailing his new role as the voice of Days Inn's "free" pillow – a pillow that makes guests feel good at the touch of a button – Warburton shared his thoughts on former Captain America, Chris Evans, who took over the role of Buzz Lightyear in Disney's new animated feature film "Light year".
Patrick Warburton explains why he couldn't give Chris Evans advice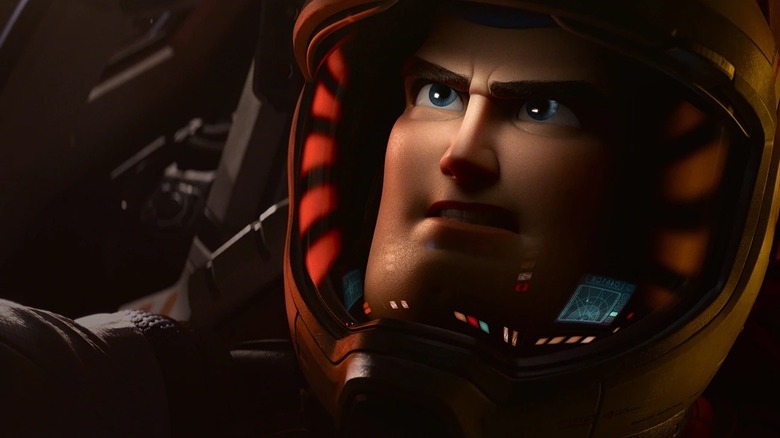 Disney
When asked if he had any advice he could give Chris Evans about taking on the voice of Buzz Lightyear in the new Disney movie "Lightyear," Patrick Warburton replied, "I don't have any advice for Chris. When it's your chance to voice a character, you make it your own. Chris, the talented and creative person that he is, will make it his own. Even when I did the TV series I didn't talk to Tim [Allen] therefor. My Buzz was very different from Tim's Buzz. Over the years, and over time, there will be a lot of different artists playing the character of Buzz or playing Superman live-action, or even The Tick."
Referring to his role in the short-lived 2001 Fox superhero cult comedy "the tick", Warburton pointed to the recent Prime Video remake. "Peter Serafinowicz did the last live-action version of The Tick, and we had no communication," Warburton explained. "You try to make things your own, but there are characters and superheroes that keep going. There will always be a lot of different Batmans and Supermans and The Ticks and Buzz Lightyears. It's their chance and responsibility to create something special and unique – and that's what Chris does. ["Lightyear"]but it looks like it's going to be absolutely amazing."
The new "free" pillow will be available all summer through July 30 at select Days Inn locations.
#Patrick #Warburton #Chris #Evans #Role #Buzz #Lightyear #Exclusive