Michelle Williams Reveals Actor Who Helped Raise Her Daughter After Heath Ledger Died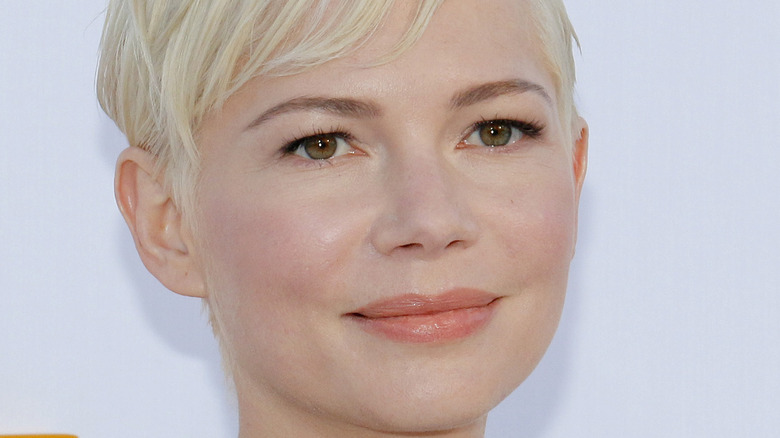 Tinseltown/Shutterstock
It's been over a decade Heath Ledger passed away of an accidental prescription drug overdose in 2008. At the time of his death, he was separated from his former partner, fellow actor Michelle Williams. Their shared daughter Matilda was just two years old.
Since his heartbreaking death, Williams has excelled in her already distinguished career, landing starring roles in notable projects such as 'My Week with Marilyn', 'Blue Valentine', 'Manchester by the Sea' and 'Fosse/Verdon' (via IMDb† While Williams has been great in her on-screen appearances, she has managed to keep her personal life, and that of her daughter, largely private.
During an interview with Variety, the actor said that she is currently pregnant with her third child. This will be her second with her husband, theater director, Thomas Kail. Because Ledger died when Matilda was so young, Williams had to adjust her parenting style accordingly. Despite the years that have passed, she recently revealed the grief that came with raising a daughter without her father and the people who helped her along the way.
In particular, she shared that one method actor on a popular HBO Max show who helped raise Matilda, which left a lasting impact on both of them.
Jeremy Strong moved in with Michelle Williams after Heath Ledger's death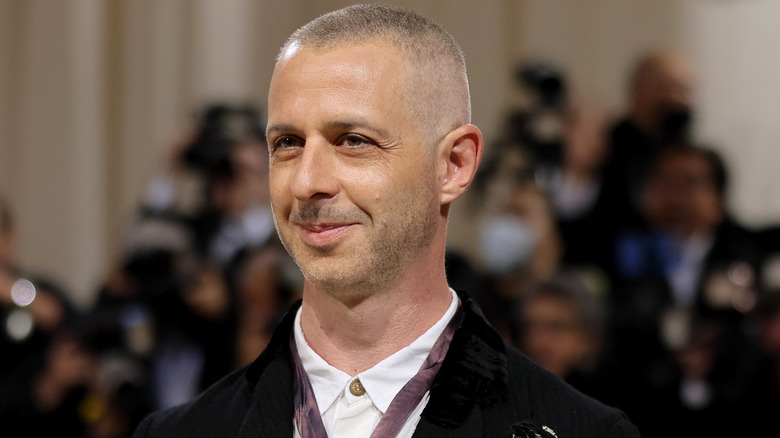 Mike Coppola/Getty Images
Michelle Williams sat down with Variety to discuss the gender pay gap and the passionate dedication she brings to her profession. She even went beyond her usual private nature to describe how a certain "Succession" actor helped her and her daughter through the toughest of times.
While speaking to Variety about her approach to acting, Williams recalled how a popular profile in The New Yorker pictured fellow actor and friend, Jeremy Strong. In it, he came out as intense on set to inhabit his characters. Wanting to clear the air about the flak Strong was given after the play, Williams even revealed how integral he was after Heath Ledger's death.
Williams said Strong moved in with her and played with her daughter Matilda for hours. "Jeremy was serious enough to bear the weight of a child's broken heart and sensitive enough to understand how to approach her through play and play and foolishness," she said. †[Matilda] didn't grow up with her dad, but she grew up with her Jeremy and we were changed by his ability to play like his life depended on it, because hers did."
#Michelle #Williams #Reveals #Actor #Helped #Raise #Daughter #Heath #Ledger #Died