Elliot Page gets honest about his life after coming out as transgender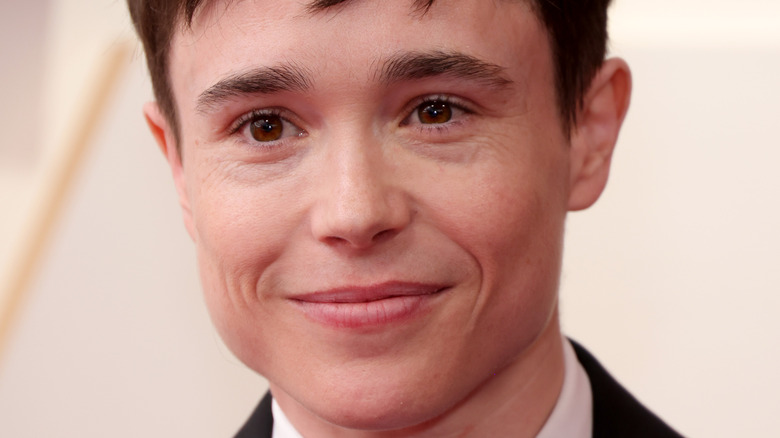 Momodu Mansaray/Getty Images
Elliot Page announced to fans in December 2020 that he was transgender. The actor used social media to inform the public while posting a long and heartfelt message. "I feel privileged to be writing this. To be here. To have landed in this place in my life," he continued. Instagram at the time. The "Inception" star also mentioned how lucky they were to have a great support system.
The announcement made many wonder what the impact would be on Page's character Vanya Hargreeves in the hit Netflix show "Umbrella Academy," who was a cisgender woman. Originally, when Page made his announcement, Netflix said there were no plans to change the character's gender Variety† Those plans changed, however, and on March 29, Page tweeted a photo in which he portrays Viktor Hargreeves in 'Umbrella Academy'. Netflix retweeted the snap. "Welcome to the family, Viktor – we're so glad you're here", the popular streamer wrote†
Page, who started acting at a young age — and had a breakthrough role as a pregnant teen in 2007's "Juno" — revealed that he struggled with his on-screen characters. "I just never recognized myself," he said Time in March as he looked back on his career before coming out as transgender. In a later interview, Page talked about how his life had changed drastically.
The different ways of coming out have improved Elliot Page's life
Not only did coming out as a transgender change Elliot Page's on-screen performance, but it also had a huge impact on his everyday life. Fortunately, the change was mostly positive. "It's drastically improved my life," the Umbrella Academy star said while appearing on "Late Night with Seth Meyers" on June 21.
Page hoped his positive experience would influence those who had reacted negatively to his coming out, but he wasn't deterred by those naysayers. "What I want to focus on now that has been so extraordinary is the degree of joy I feel, the degree of presence I feel," the actor told host Seth Meyers. Page said part of the reason the change was so beneficial was because it allowed him to get out of an emotional rut. "I think it has made me better in so many ways, such as as a person, as a friend and [in] relationships," Page told Meyers.
The "Pageboy" author's sentiments shared on the late-night show were echoed in another interview earlier that month. Page talked about how changing physically had made him happier. "I know I look different from others, but to me I'm just starting to look like myself," he said Esquire on June 1. The Netflix star also discussed how surprised he was by the response to his announcement that garnered in 2020. "I didn't expect it to be this big," Page said.



#Elliot #Page #Honest #Life #Coming #Transgender