Clarke Peters on His Role in Showtime's The Man Who Fell To Earth – Exclusive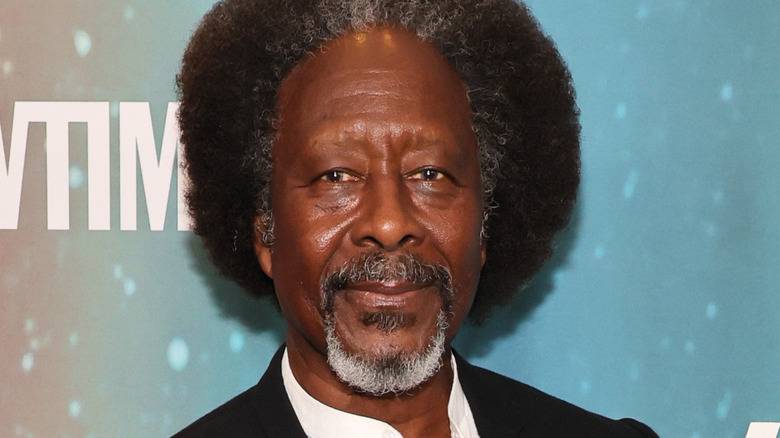 Dia Dipasupil/Getty Images
Born in New York City, Clarke Peters was a young actor when he crossed the pond to settle in London, making his mark on the thriving West End theater scene. In the 2000s, he shifted his focus to television in his repertoire, eventually becoming involved in some of the best, most acclaimed TV series in recent memory. After his celebrated performance as Baltimore PD detective Lester Freamon in "The wire," Peters has been featured in a string of top series, including 'Damages', 'Treme', 'His Dark Materials' and 'Foundation'.
Peters is currently starring as Josiah Falls in new Showtime drama "The Man Who Fell to Earth", a reboot/sequel of the 1976 cult sci-fi classic starring the late David Bowie; the new version features Oscar nominees Chiwetel Ejiofor and Naomie Harris.
In an exclusive interview with The List, Peters shares details about his latest role in the intriguing drama.
Clarke Peters avoided going back to the 1976 film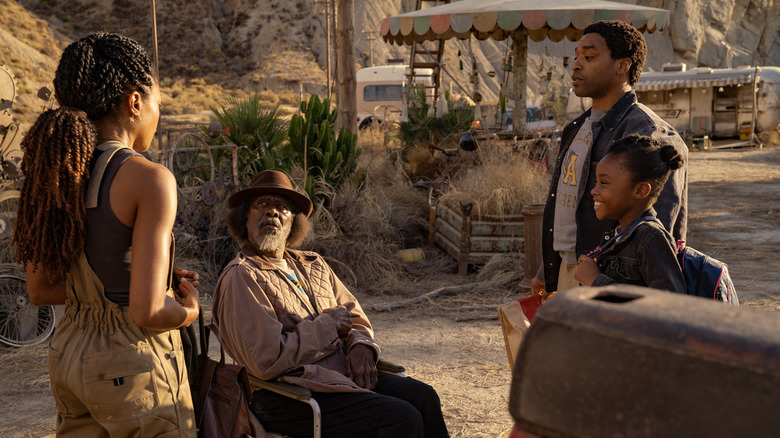 Rico Torres/SHOWTIME
Clarke Peters plays the character of Josiah Falls, as he described as "an immigrant from the Bahamas who had high academic achievements and was brought to America to help with some top secrets." While there, he married and fell in love, producing a child named Justin, played by Naomie Harris. Peters added: "Over the years he contracted an illness that left him incapacitated for work. Although his body is crippled, his mind is still very active and lives inside his daughter."
Peters also revealed how he unknowingly helped shape "The Man Who Fell to Earth" with producers. "I got a call from the producers and the writers, and maybe two or three calls, we talked about the philosophy of what's happening here on Earth," he said. "We shared our concerns about the way the Earth is run today. I didn't realize the script was what it was. I didn't realize that our conversations actually contributed to the development of that script and the point of view and the things that needed to be said."
Peters also consciously avoided the 1976 film and novel that inspired him. "This was a continuation of that, and while we were talking about the issues facing today, I wanted to deal with what's happening today and bring as much as possible of what I feel about the way we're managing the Earth today to the piece, he explained.
Clarke Peters would like to appear in projects that provoke conversation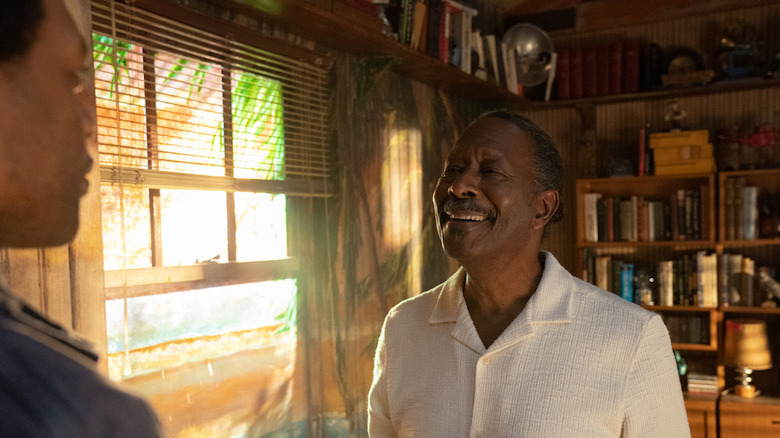 Rico Torres/SHOWTIME
In 'The Man Who Fell to Earth', Peters saw a series that is both entertaining and thought-provoking. "The medium[s] of television and film [are] not only to entertain, but also to educate… I really don't want to use my craft in a way that will knock people off their feet. I'm also not just trying to chase the next dollar, but I feel like if I have this kind of profile, we need to apply it to projects that serve as well as entertaining, rather than pure escapism," he said.
Also starring in the series is Bill Nighy as Thomas Newton, the alien played by David Bowie in the film. When asked if he and Nighy had worked together before during Peters's years in London, he said they hadn't – although they had crossed paths. "We used to run into each other when we were nominated for things. We are probably the most nominated actors in England without ever receiving an award," Peters joked.
New episodes of "The Man Who Fell to Earth" airs on Showtime Sundays at 10 p.m. ET. Episodes are also available to stream for subscribers.
#Clarke #Peters #Role #Showtimes #Man #Fell #Earth #Exclusive